What is the application and concept of an aluminium strip?
2020-03-18 16:12:33
aluminum strip is an aluminum alloy with an aluminum content of 99.5% or more. aluminum strip is made by slitting aluminum coils.
Aluminum strip refers to strip shape product which manufactured with aluminum as the main raw material, and mix other alloy elements. The cross section is rectangular and of uniform thickness and larger than 0.20mm. Usually, the edges are cut by live sawing and delivered in a flat form. The common alloy series of aluminum strip are 1000 series, 3000 series, 5 series, 8 series, etc. The common aluminum model are 1050, 1060, 1070, 1100, 3003, 3004, 5005, 5052, 8011 and so forth. The commonly used temper are O and H states. O is soft, and H is hard. O and H can be followed by numbers to indicate the degree of hardness, and the degree of annealing.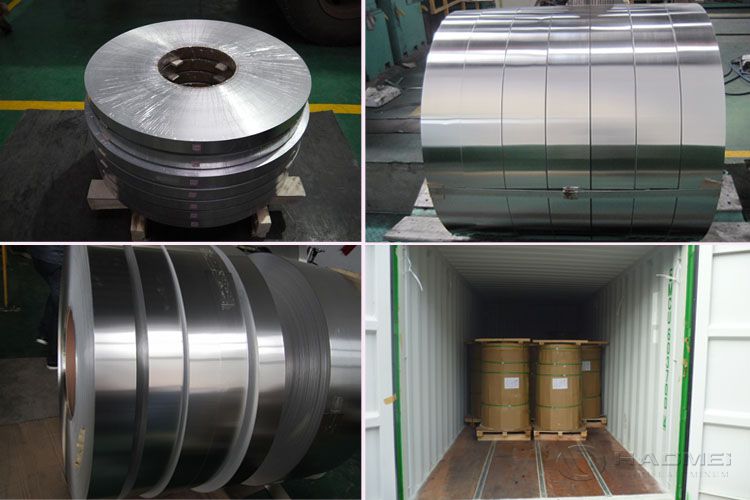 Aluminum strip is an important basic material for the development of national economy. it's high aluminum content, it is also referred to as pure aluminum tape in the industry. As this series of aluminum belt has better plasticity, corrosion resistance, and electrical conductivity, thermal conductivity. Aluminum strip is more suitable for further stamping, extrusion, deep drawing processing. Made of various aluminum foil products, and all kinds of electronics, lamps, nameplates, electrical products.
thin aluminum strips uses many, such as aluminous model multiple tube, cable, optical cable, transformer, heater, blinds, etc.
Owing to the technologically advanced vendors, we have been able to offer a gamut of Aluminum Strips. These are manufactured using aluminum wires with employing latest machines and tools. Available in varied standard sizes and grades, these strips we offer are widely used to make engine sheets.