How to Paint Diamond Plate Aluminum
2020-03-18 16:28:54
Aluminum Diamond plate is most commonly seen on the backs of trucks as storage units and tool boxes. Usually it is silver, but some people do like to paint it to match the rest of the automotive decor or just to suit their taste. You can paint diamond plate aluminum, but it needs to be appropriately prepped first.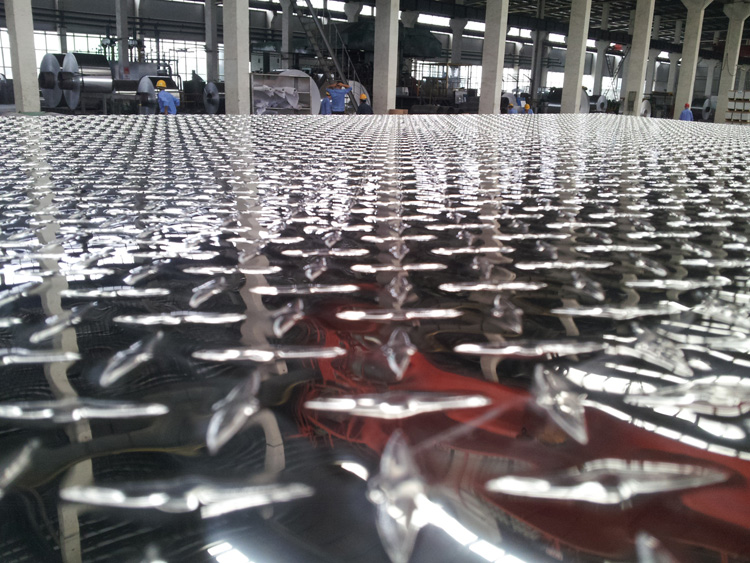 Step 1
Take the tarnish off. Aluminum will have a bit of tarnish on the top, and this needs to be removed. Using your toilet bowl cleaner, scrub it on with the brush and rinse it completely.

Step 2
Allow it to dry. You can wipe the diamond plate aluminum off with a dry rag, but you still need to let it sit and air dry as well. Give it ten to twenty minutes in a warm, dry atmosphere to make sure it is completely dry. It needs to be 100 percent dry before the next step.

Step 3
Spray paint the diamond plate aluminum. Start from the upper left corner and work your way down and across to the lower right corner so that you have covered the entire diamond plate. This initial coat will serve as a primer. You do not need a separate primer from the spray paint itself because you have removed the tarnish and made the plate amenable to painting already.

Step 4
Let the paint dry. This can take several hours or more if the air is humid. Do not touch or move the plate until the paint is completely dry.

Step 5
Add second coat of spray paint. Move in the same pattern as before, from the upper left to the lower right. This coat will add brightness and durability to your painted diamond plate aluminum. Allow the spray paint to dry again, then you can add a third coat if you wish, but it is not necessary.